Unlimited
Faster
Reliable
Stronger
Better Speed at lower price!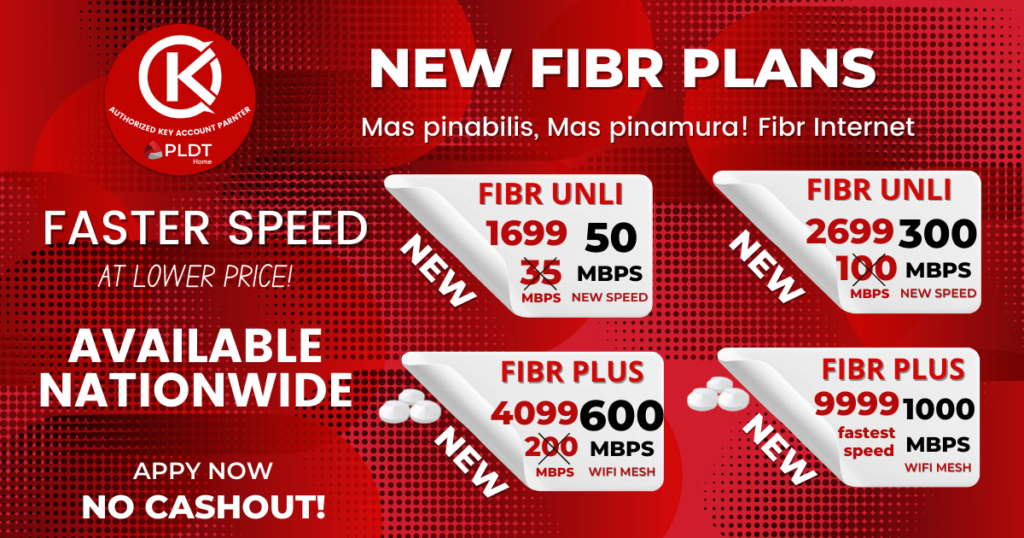 FIBER INTERNET IN YOUR AREA
NEW SUBSCRIBER | FIBR BUSINESS | SWITCH NOW
How to apply to PLDT Home Wifi?
Fastest Internet
That can handle all activities online for your home and business
PLDT Home Fibr Sale!
Save as much as 3600 pesos. Free installation and activation.
Great for heavy surfing, video calls, and SD streaming on up to 3 devices
Best for HD streaming, big file transfer and gaming online on more than 3 devices.
Good for big homes with more than 3 devices to enjoy seamless HD streaming, gaming and large file transfer
Suitable for larger households to strea ultra HD, share large files, and play online gaming on multiple devices.